While denim is a staple in any season, it may not be the first fabric that comes to mind when you think of fall—unless, of course, you reside in sunny Los Angeles or find yourself spending most weekends in the Hamptons. The more laid-back atmosphere of both locales make jeans a must-have for any number of autumnal occasions. And thankfully, designers seem to feel the same way. This season's offerings feature a slew of fresh ways to wear denim, encompassing pieces that are simultaneously comfortable, versatile, and strike the perfect balance between casual and cool.
Denim with Added Interest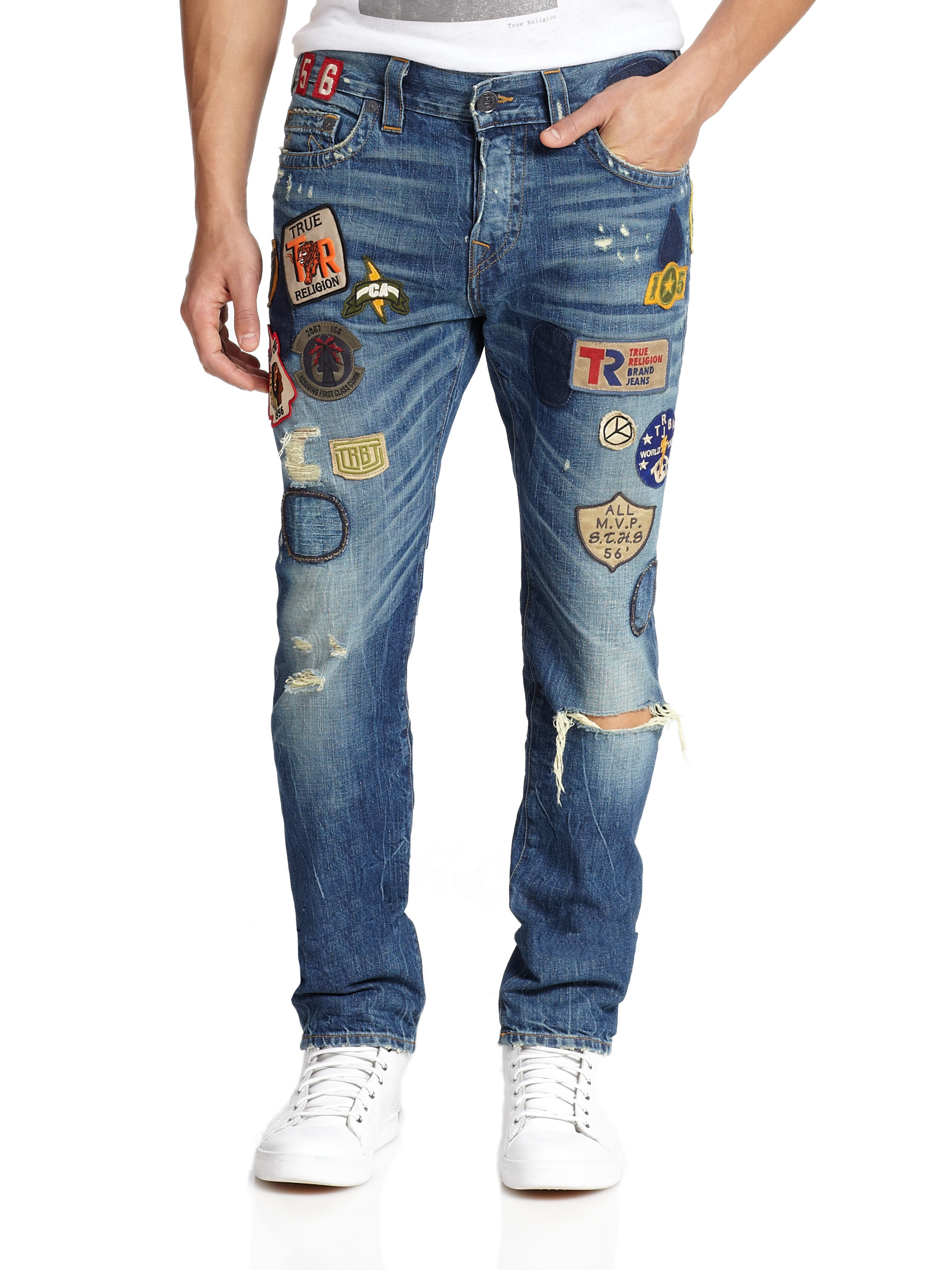 Classic denim is getting a makeover this season with embellishments, patchwork, and a bit of overall pizzazz. Fashion Beans reveals that there was a thread for embroidered denim running through the Autumn/Winter menswear shows—especially floral, as designers played with denim's conventionally masculine workwear connotations. Rocking colorful blooms isn't for everybody, though, so if you're looking for a more subtle take on the denim-with-added-interest trend, try out a pair with patches (a nod to '80s fashion) or patchwork (for a distressed, DIY-inspired finish).
Wearable White
If there's one nugget of fashion advice you should heed this season, let it be GQ's when they say: if you don't have a pair of white jeans in your closet, you need to get one. Now, you might be thinking, but isn't it a fashion faux pas to wear white after Labor Day? The answer, my friend, is a simple—but strong!—no. White jeans are one of the most style-forward and wearable pairs of pants a guy can own right now, regardless of the date on the calendar. They're just as appealing straight from the store as they are a tad distressed, they're ridiculously easy to pull off, and they look good with anything, from sneakers to loafers, a simple tee to a polished blazer. In conclusion, don't sleep on this trend.
Supper Skinnies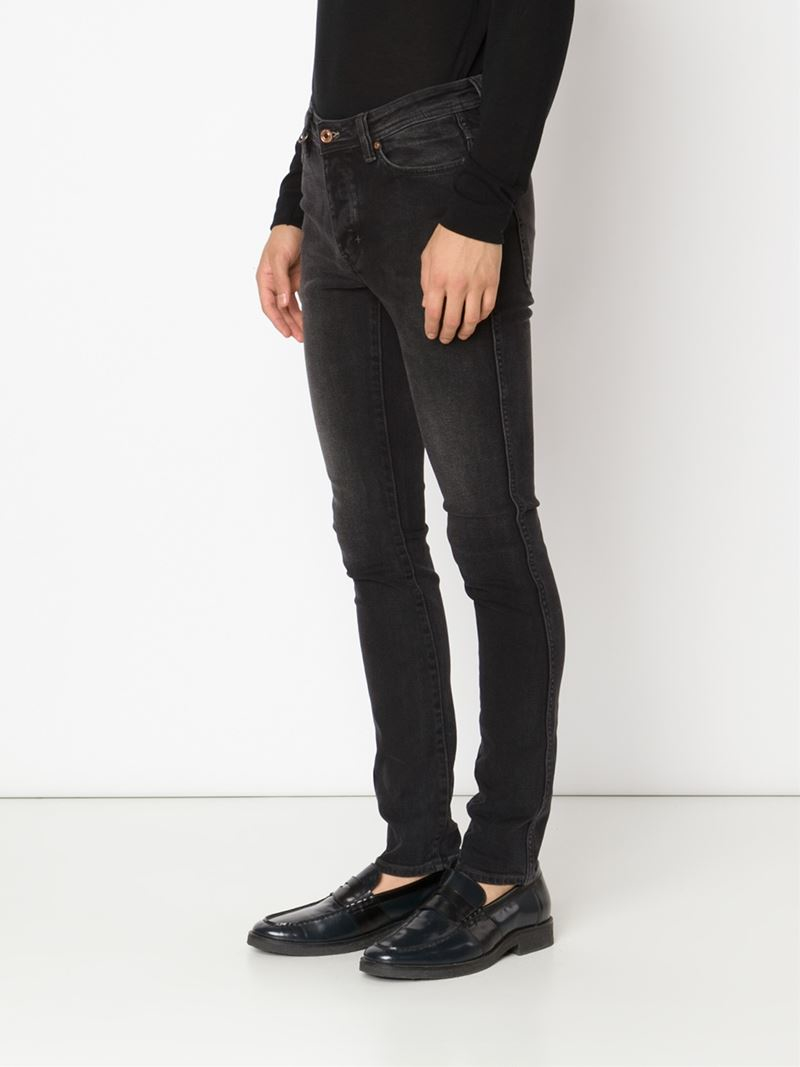 When it comes to skinny jeans, tighter is definitely better. In fact, according to Daily Mail, even the skinniest of men's jeans might not be tight enough. Disappointed by the conventional men's cut, which is too loose at the ankle, calf, and thighs, some guys are turning to the women's section instead for that perfect, super-skinny fit. If you find yourself wanting a sleeker fit than the norm, browse Lyst's collection for inspiration. The wide range of featured designers from across the industry ensures you'll find the perfect pair of (super) skinnies to rock this fall.
So there you have it: three trends to hop on and enjoy right now for the coming cooler months!