https://www.norcalhobbies.com/aoiac9ry4 Last night some friends and I headed over to Cat and Fiddle in Hollywood to attend Final Draft's monthly meetup event where published and successful screenwriters can mingle with aspiring ones and offer their wisdom, advice, and have a few drinks. Yesterday it was Scott Neustadter, scribe of https://www.lasvegaswedding-makeup.com/f48tp5u The Fault In Our Stars.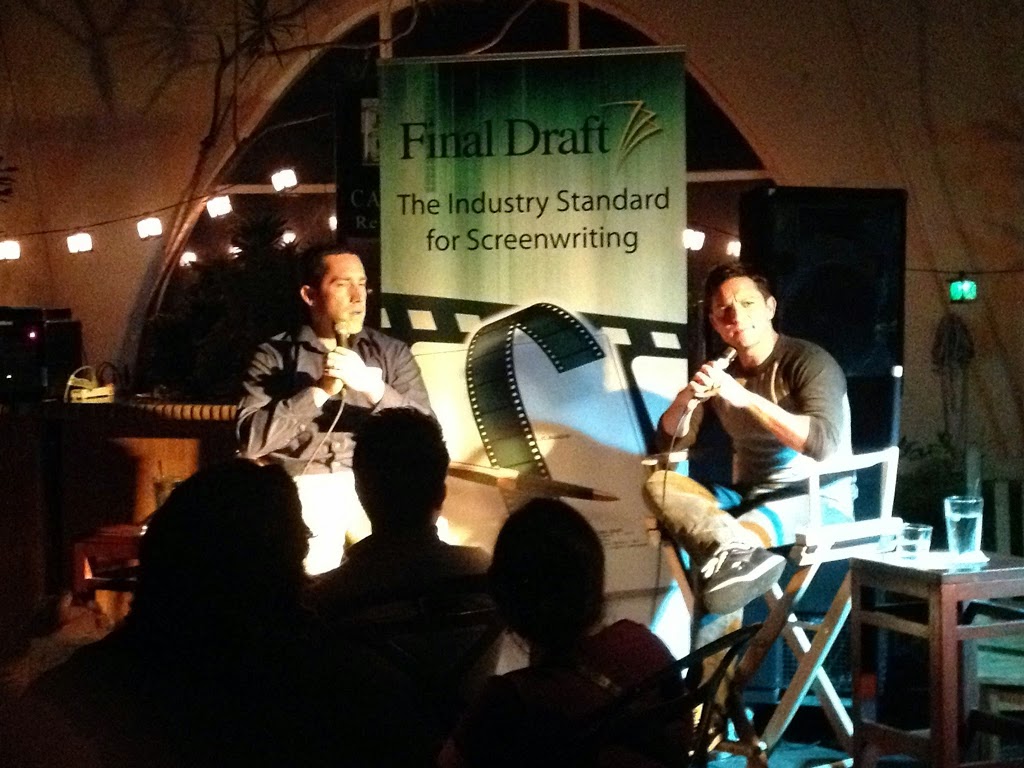 Screenwriter, Scott Neustadter – [R]
https://techniblogic.com/mu1vz0h654 Dane, Jaime, Lindsay, Chris, Blaine, and I took Writer's Group on the road so instead of meeting at Dane's we headed to this fun event.
Buy Ambien Online Australia
https://mantamaritime.com/4mn4et2xom I went up to talk to Scott before the Q&A started and surprisingly (or maybe not surprisingly because everyone I met there was from the East Coast), he's from New Jersey! Lindsay and I were tickled by this tidbit and talked to him like just another kid from the dirty Jerz. He was super easy to talk to, very smart, and obviously doing great because Stars opened at #1 at the box office this past weekend.
https://mantamaritime.com/4xxyiav17q9
It was an awesome event and I'll be sure to try another one soon. Shout out to Dana for the free t-shirt and organizing everything wonderfully! I'd highly suggest that everyone check it out. http://merboevents.com/0lywa49je6