In partnership with our friends at Basic Invite
What are the kinds of invitations that'll bring everyone to the party? So glad you asked! While we at Hamptons to Hollywood are fighting seasonal depression as the last days of summer slip away, we're ironically also beginning to get very excited about the impending holidays – because we all know that means fabulous parties are coming.
Whether you're throwing a Halloween Spooktacular, a humble Friendsgiving with your favorite faces, or a 50-person Christmas party, the pièce de résistance to any gathering is having an aesthetically pleasing invitation. Not only will your guest revel in opening a piece of snail mail that isn't a student loan bill, they'll also appreciate the time you took to send them something that makes your next party official.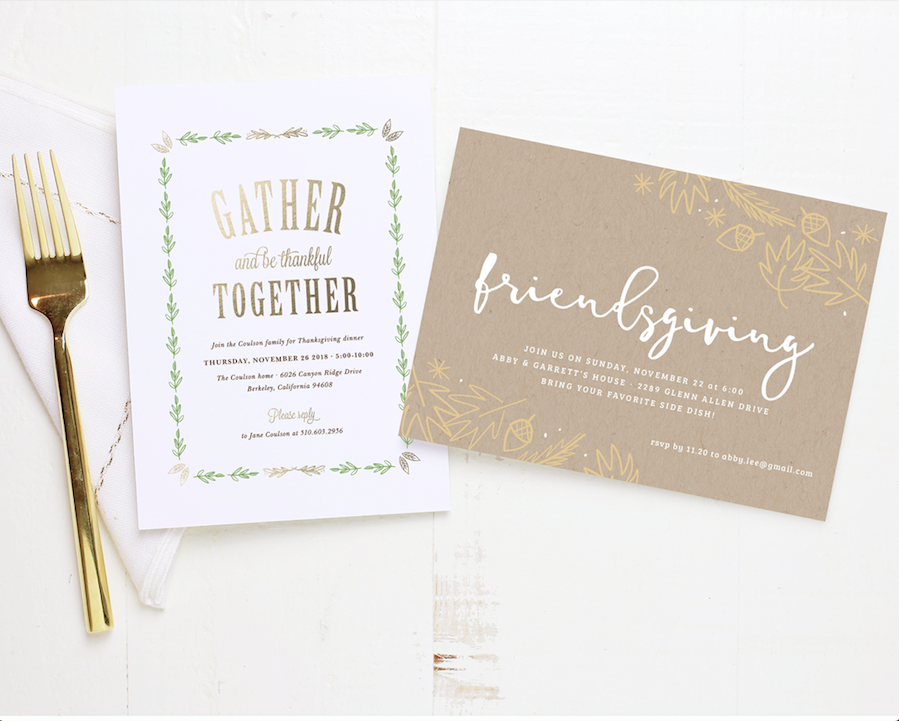 We recently had a private viewing party for the release of our first documentary – which you can watch here – and wanted to make the event special with custom invitations. Yes, we could have gone to a generic invite store, like Staples or something, but we wanted to put a little bit of extra effort in that wasn't going to break the bank. Thankfully, we stumbled upon Basic Invite.
So what makes them cool? At Hamptons to Hollywood, we're PICKY about aesthetics, as previously mentioned, and if we can't get a color isn't just so, it's a fail. Basic Invite is one of the few websites that allows customers almost unlimited color options with instant previews online. Once you select a design you can change the color of each element on the card to over 180 different color options (YAS!) so you can make sure the card is exactly how you want it to be, down to the tiniest detail. It definitely sets the brand apart from other stationery companies and totally drew us in.
Plus, licking envelopes kind of makes Kyle Langan want to vomit all over the floor, so fortuitously, Basic Invite only uses the 'peel and seal' method, so your tongue can be reserved for what it was originally meant for – tasting & kissing 😉 AND Basic Invite offers over 40 different colors of envelopes.
As it's basically October, check out their simple halloween party invitations if you're interested in throwing a costume party. Or, it's never too early to get started on planning custom Christmas cards and holiday pic cards. There are over 500 Christmas and Holiday cards to choose from.


They even have customized stationery, which Kyle picked up for himself as well. It just adds that personal touch when you send a 'Thank You' to your guests for coming to your gathering. The best part? Just for being a loyal Hamptons to Hollywood reader, you're getting 30% off everything on Basic Invite when you use the code: holi30 at checkout. Don't say we never gave you anything 😉 Happy partying!